Our Partners
We have a long-standing business relationship and cooperation with the leading world banks, law and consulting companies, accounting and tax specialist firms, regulated trust companies such as: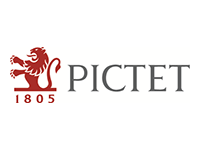 Pictet Group
The Pictet Group, known simply as Pictet, is a Swiss multinational private bank and financial services company founded and based in Switzerland. Headquartered in Geneva, it is one of the largest Swiss banks and primarily offers services in wealth management, asset management and asset servicing to private clients and institutions.
NatWest Group
NatWest Group plc (formerly The Royal Bank of Scotland Group plc) is a majority state-owned British banking and insurance holding company, based in Edinburgh, Scotland. The group operates a wide variety of banking brands offering personal and business banking, private banking, insurance and corporate finance in its offices located in Europe, North America and Asia. In the United Kingdom, its main subsidiary companies are National Westminster Bank, Royal Bank of Scotland, Ulster Bank, NatWest Markets and Coutts.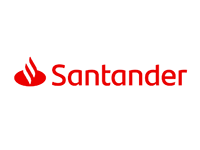 Santander Group
Banco Santander, S.A., doing business as Santander Group, is a Spanish multinational commercial bank and financial services company based in Madrid and Santander in Spain. Additionally, Santander maintains a presence in all global financial centers as the 16th-largest banking institution in the world. Although known for its European banking operations, it has extended operations across North and South America, and more recently in continental Asia.
Clifford Chance
Clifford Chance LLP is a multinational law firm headquartered in London, United Kingdom, and a member of the "Magic Circle". It is one of the ten largest law firms in the world measured both by number of lawyers and revenue. In 2017/18 Clifford Chance had total revenues of £1.62 billion, the highest of any firm in the Magic Circle, and profits per equity partner of £1.6 million. According to Sovereign Wealth Fund Institute (SWFI), Clifford Chance tied for 1st place for calendar year 2015 regarding legal advising for public institutional investor deals.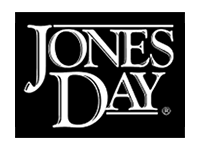 Jones Day
Jones Day is an international law firm based in the United States. As of 2018, it was the fifth largest law firm in the U.S. and the 13th highest grossing law firm in the world. Jones Day is one of the most elite law firms in the world, ranking first in both M&A league tables and the 2017 U.S. Law Firm Brand Index 2017. Jones Day has numerous high profile clients, including U.S. President Donald Trump, and represents over half of the companies in the Fortune 500, including Goldman Sachs, General Motors, and Verizon.
Kroll Inc.
Kroll is a corporate investigations and risk consulting firm based in New York City. It was established in 1972. Kroll, a division of Duff & Phelps, is the leading global provider of risk solutions. For more than 45 years Kroll has helped clients make confident risk management decisions about people, assets, operations and security through a wide range of investigations, cyber security, due diligence and compliance, physical and operational security, and data and information management services.
PricewaterhouseCoopers
PricewaterhouseCoopers is a multinational professional services network of firms operating as partnerships under the PwC brand. The term "PwC" may be used to refer to an individual member firm within the PwC network, or to several or all of them collectively. PwC ranks as the second largest professional services firm network in the world and is considered one of the Big Four accounting firms, along with Deloitte, EY and KPMG.
Blick Rothenberg
Blick Rothenberg is a leading tax, accounting and business advisory firm headquartered in London. Combining technical expertise with personal integrity, it offers accounting and business advisory services, as well as advice on corporate and personal tax matters. They provide advice throughout the lifecycle of corporate or personal needs. Their clients range from overseas listed companies, international groups and owner managed businesses, to private clients seeking proactive tax advice to manage and retain wealth.
Fisher, Sassoon & Marks
Fisher, Sassoon & Marks ("FSM") is a dynamic and specialist practice based in London. The practice has a tradition of professional excellence geared to assisting businesses in meeting their chosen goals. Today, the firm operates from their office in central London, providing auditing, taxation compliance, business advisory, management information and regulatory services to clients.
City Capital Consulting
City Capital Consulting Limited ("CCC") is a specialist provider of compliance consultancy services to FCA regulated firms. Their clients range from global banks to small hedge fund managers in the UK and Europe.